Investing with a conscience
At Flexstone, we believe that it is our responsibility as a corporate citizen and investor to contribute to the sustainable transformation of the private equity industry, and the global economy as a whole. It is our core conviction that sustainability is fundamental to long-term value creation and superior financial performance, and that we can drive real positive change in the economy through our investment activities and corporate actions.

Therefore, we have integrated sustainability ('ESG': Environmental, Social, and Governance) at each step of the investment process, from our ESG due diligence process and risk assessment framework to our monitoring and reporting practices.
By applying our Sustainable Investment Principles and Framework to all recent investments, we can provide our clients with responsible investments that align with their values and provide risk-adjusted returns. Sustainability is at the forefront of everything we do, and we are committed to continuously developing our approach to sustainability according to our clients needs and industry best practices.
Flexstone Sustainable Investment Framework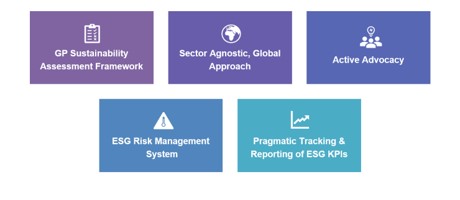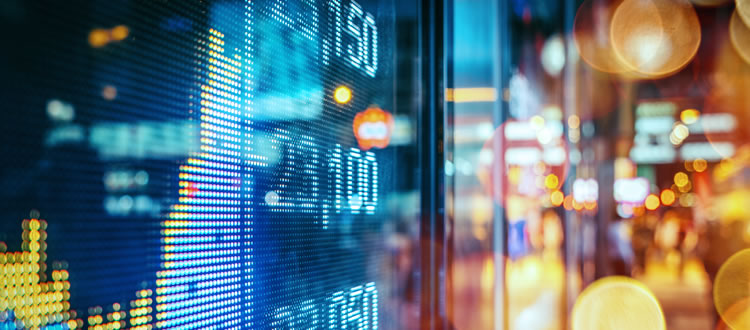 UN PRI
As a Signatory since 2014, Flexstone adheres to the six Principles for Responsible Investment as defined by the UN PRI:
Principle 1: We incorporate sustainability criteria into investment analysis and decision-making processes;
Principle 2: We are active owners and incorporate sustainability criteria into our ownership policies and practices;
Principle 3: We seek appropriate disclosure on sustainability highlights and issues by the entities in which we invest;
Principle 4: We promote acceptance and implementation of the Principles within the investment industry;
Principle 5: We work together to enhance our effectiveness in implementing the Principles; and,
Principle 6: We report on our activities and progress towards implementing the Principles.
INITIATIVE CLIMAT INTERNATIONAL
On February 23, 2022, Flexstone signed the manifesto of the initiative Climate international (iC International), a global private equity community that takes action on climate on the management company's and portfolio's levels. By joining the iC international initiative we will commit to the following actions:
Publicly demonstrate commitment to act on climate change by becoming a signatory
Engage with GPs on climate change to further the commitments and goals of iC International
Support and promote the iC International to PE firms under which funds are entrusted
Integrate climate change analysis into investment process
Meaningfully engage with PE firms under which funds are entrusted to develop an emissions reduction and climate change action plan
GENDER EQUALITY CHARTER
In 2020, Flexstone committed to the France Invest-sponsored "Gender Equality Charter" with the following stated objectives:
Increase the percentage of women having responsibility for Investment Committee decisions to 25% by 2030 and to 30% by 2035;
Set a target for women to make up 40% of investment teams by 2030;
Involve management in delivering on these commitments;
Ensure that published job offers are gender neutral and free of gender stereotypes;
Ensure non-discriminatory recruitment and assessment practices by:
Considering several female candidates against male candidates until the end of the process to limit profile analysis bias;
Making sure to use a gender-neutral list of questions so that women are not asked different questions;
Ensuring that Flexstone is as evenly represented as possible during the profile assessment, interview, and selection phase; and,
Broadening the eligible profiles when recruiting for skills related to the unlisted investment business.
Establish monitoring indicators and communicate them annually to track and measure progress.
Implement measures to retain female talent.

FRANCE INVEST SUSTAINABILITY COMMISSION
Flexstone is a member of the France Invest Sustainability Commission since January 2022. This Commission is a working group that supports companies by providing tools to integrate ESG factors across their corporate and investment operations.
Corporate Sustainability
Flexstone is committed to promoting sustainability through public engagements and its actions to empower each individual at Flexstone to make responsible decisions on a daily basis. We have a dedicated Sustainability Policy and Principles to guide our actions globally as a corporate citizen and employer and take a holistic approach to integrating sustainability across our corporate culture and actions.
Diversity, Equality, and Inclusion
At Flexstone, we believe that human capital, diversity, and equality add value to the Firm, and are essential to strong financial performance and sustainable development.
We have chosen to demonstrate our commitment to diversity, equality, and inclusion (DEI) through the following actions:
Signing the Gender Equality Charter sponsored by France Invest;
Promoting SDGs 4 and 5 to promote social equality and opportunity, and SDG 8 to enhance diversity and inclusion through firm-wide initiatives;
Ensuring that our global culture, workplaces, and HR policy are inclusive, and provide a safe and rewarding working environment to all employees on a daily basis; and,
Implementing an inclusive recruitment policy to retain diverse talent and promote equality.
Climate Action: Net Zero-Carbon Strategy 
Flexstone Partners seeks to achieve net zero-carbon emissions by 2050, in alignment with the Paris Agreement which aims to limit global warming well-below 2°C compared to pre-industrial levels, specifically below 1.5°C. F.
In order to achieve its emission reduction targets and contribute to the net-zero transition of the global economy, Flexstone commits to the following actions:
Collecting, monitoring, and reporting on the Firm's carbon footprint annually, starting 2022;
Identifying actions to reduce, as much as possible, it's carbon footprint; and,
Developing a carbon offset scheme to systematically offset the Firms CO2 emissions from energy and transport and to finance the development of high-quality carbon markets.
Statement on Sustainable Finance Disclosure Regulation
Flexstone is committed to publish an annual sustainability report on the Firm's sustainability practices and policies, including the ESG performance of its portfolios. The first Annual Sustainability Report will be published in 2022.
Flexstone currently complies with Article 6 of the SFDR on transparency of the integration of sustainability risks (see Flexstone's Sustainable Investment Policy). The Firm seeks to comply with Article 4 (Principal Adverse Impacts) at entity level in 2022.
Moreover, Flexstone's ambition is to have all of its new investment products classify as Article 8 under the SFDR. As defined by EU Regulation 2019/2088, Financial products that are classified as Article 8 promote environmental and social characteristics, provided that the companies in which investments are made follow good governance practices.
Diversity, Equality, & Inclusion (DEI)
As a Signatory of the Gender Equality Charter, Flexstone is committed to:
1. have women make up 25% of its investment committees and
2. have women make up 40% of its investment teams by 2030.
Flexstone has also developed a dedicated DEI strategy, which includes formalizing a policy for inclusive recruitment and retaining diverse talent.
Flexstone seeks to achieve net zero-carbon emissions for the its internal activities by 2050.
At portfolio level, Flexstone is committed to conduct annual carbon footprint assessment including scope 1, 2, and 3; as well as calculating Taxonomy eligibility and alignment.
These measures will allow Flexstone and its clients to fix climate objectives for each portfolio.
Monitoring & Reporting of ESG Data
We actively engage with clients to inform about the ESG risks and opportunities associated with their investments.
In February 2022, Flexstone launched its first annual ESG data collection campaign in partnership with Reporting 21 to increase its capacity to monitor, analyze, and report on the ESG KPIs of its GPs and underlying portfolio companies.
Flexstone's investment professionals are committed to integrating ESG at every step of the investment process.
Flexstone has defined a dedicated Sustainable Investment policy and applies its in-house Sustainability Assessment to all investments.