Diverse private market solutions
Everything we do is built around delivering a complete global private investments solution – all with an unparalleled level of service and client proximity. This is why Flexstone has thoughtfully assembled a global platform of diverse private investments solutions.
Global Advisory Services in the US, Europe, and Asia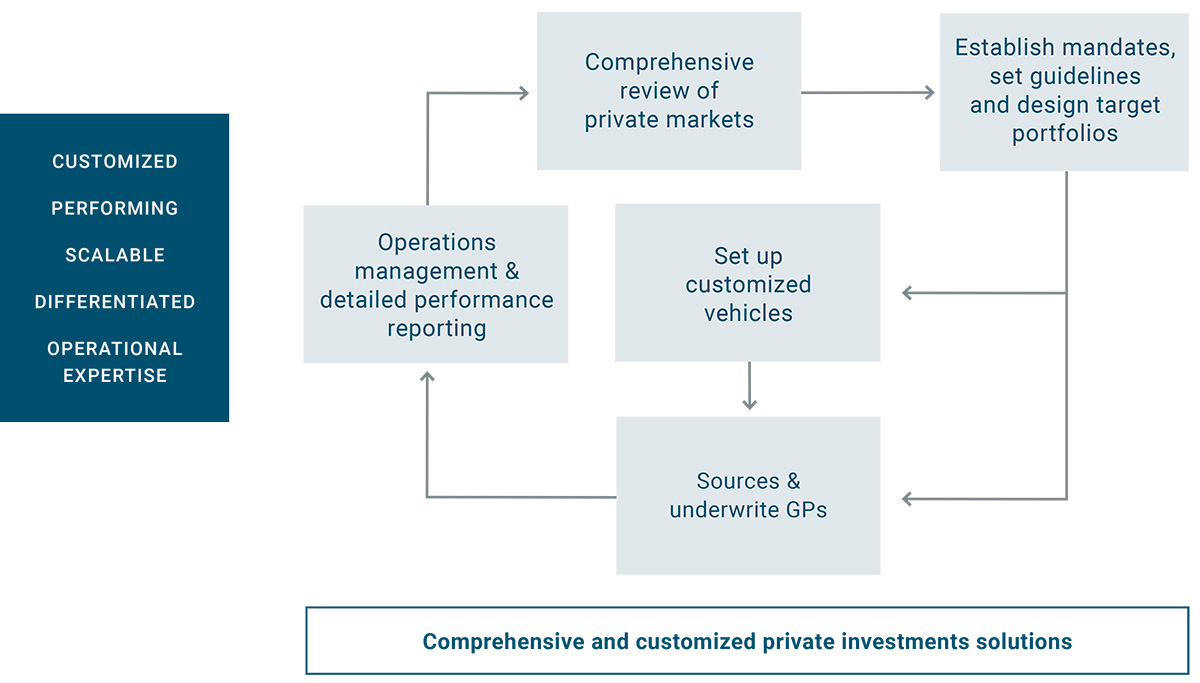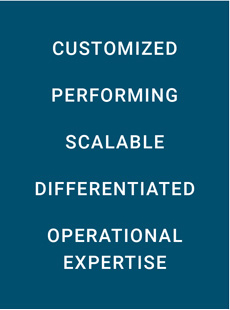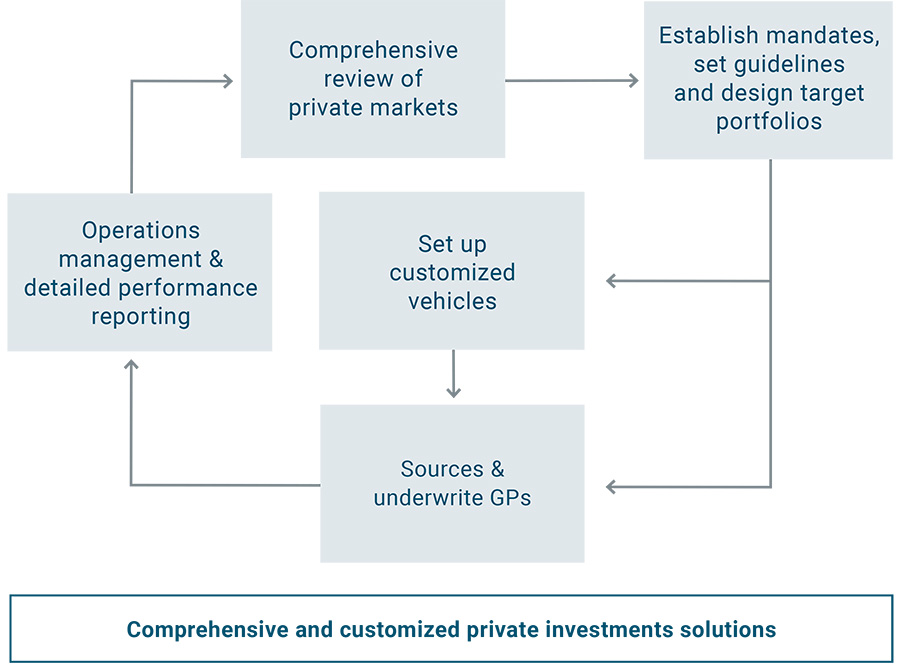 Discretionary and non-discretionary accounts
Flexstone Partners offers discretionary and non-discretionary investment advisory services to investors seeking to make private investments for their own account. Our senior investment professionals listen closely to each client's specific investment objectives and then structure a flexible advisory program. We remain fully committed to helping each client reach their goals throughout the investment cycle.
Our investment vehicles are designed to enable investors to customize their private investment programs. Our platform provides investors with the opportunity to select allocation choices among different types of strategies and geographies. Several single-client and commingled private investment vehicles have been designed to meet specific client objectives (fund-of-funds, fund-of-one, separately managed accounts, and co-investment funds).